Get right up close to the line up with the North Shore Big Wave Adventure Tour!
1 Hour

Ages 7+

Haleiwa, Oahu
Join us aboard one of the fastest and smoothest rides on the North Shore for a big wave adventure you'll never forget!
Duration
1 Hour
About
North Shore Oahu is home to the most popular surf spots in the world. Our world class breaks are Pipeline, Sunset Beach, Waimea and a dozen other spots. Our experienced Hawaiian Watermen will take you out to the safe and iconic surf breaks along our coastline. Our agile boat will get you in and out of the surf breaks quickly and safely. 
Book your big wave adventure today!
Details
GoPro footage can be taken by the staff and purchased after the tour (upon request)

10 people max

Ages 7 and up
Health & Safety
At Ocean Outfitters, we make it our priority to put you first and have been diligently following all CDC and state regulations. Seats will be limited due to decreased operating capacity.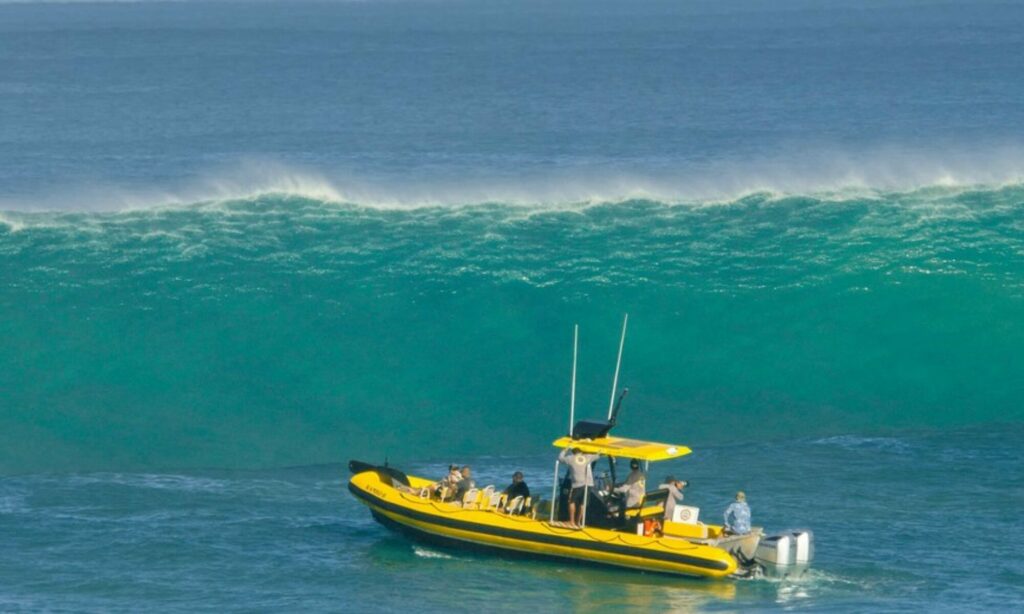 North Shore Big Wave Adventure Tour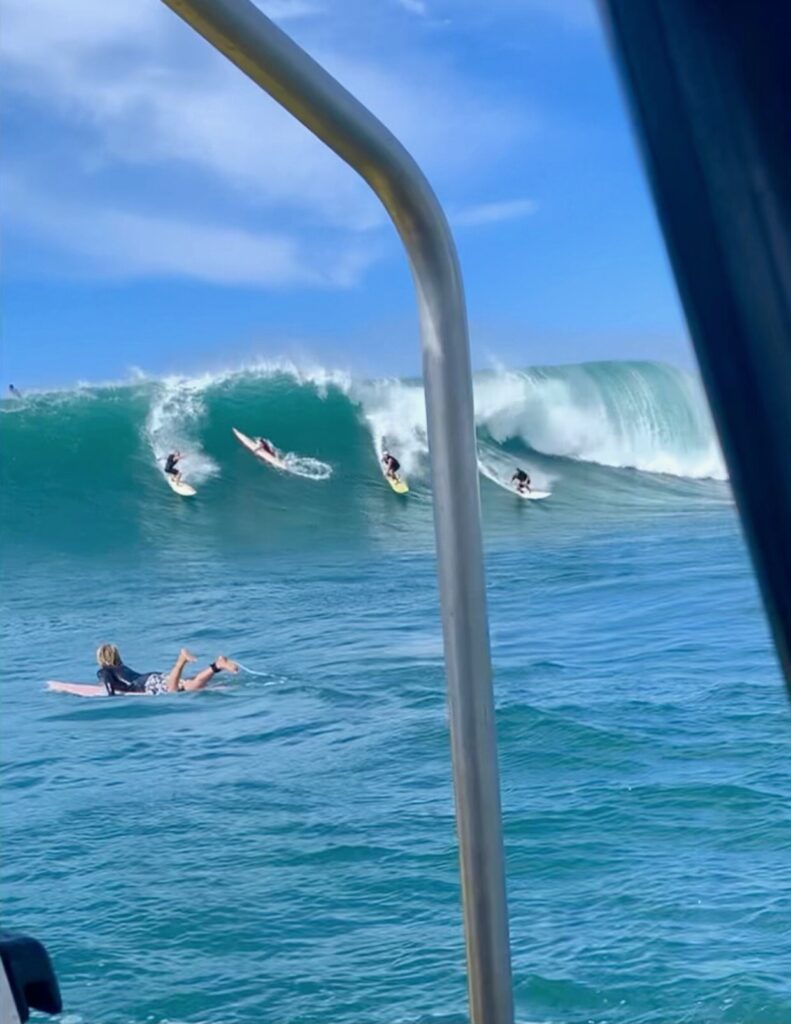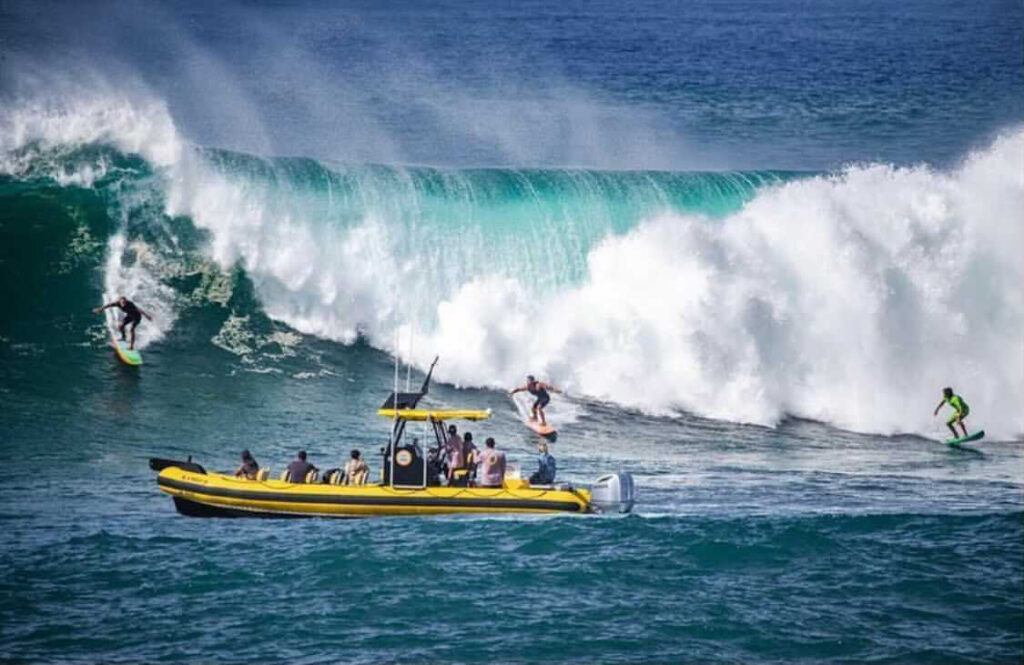 Other Ocean Outfitters Hawaii Tours
NORTH SHORE SNORKELING TOUR
This personalized ocean adventure on the North Shore Of Oahu will take you to the safest and pristine snorkeling spots around. Dolphins, rays, turtles, and native Hawaiian reef fish are known to frequent the area and a lot of our reef fish are found nowhere else in the world.

length: 2 hrs from: $99 ages: 3+
CAGE-FREE SHARK DIVING TOUR
This ocean adventure on the North Shore of Oahu will change your perspective on all sharks. Come face to face with the sharks and experience the utmost sensational experience with them! Our boat is always staffed by experienced Hawaiian watermen and safety divers who have been trained to keep everyone safe throughout the dive.

length: 2 hrs from: $119 ages: 5+